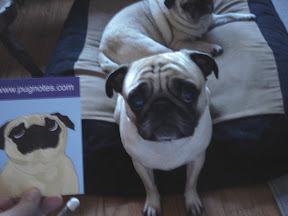 When our prize from Melissa and Emmett came in the mail, I noticed something right away. Do you see it? This post card was in the package.
Uncanny, no?
There was also a cute little business card.
Brigitte studied that right away. I think she is interested in getting custom made sweaters for us.
I was hanging out by the fire when the package came.
It made me happy.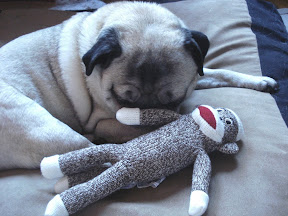 I got acquainted with Mr Sock Monkey. Not long after that, Sluggo hired him.
He has already been promoted to Director of Meeting Scheduling.