I don't know about you guys, but I am getting a little sick of hearing about how busy the humans are. But since I depend on her to help me post, I guess I have no choice but to take what I can get. I will ask if anyone has any good ideas for retaliation.
Either way, here are a couple of really cute pictures of Brigitte. She is quite photogenic.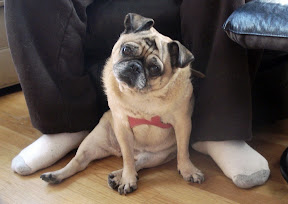 Sitting at Dad's feet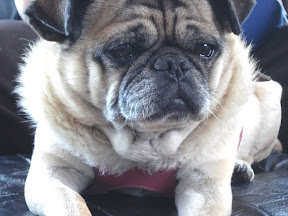 Her peaceful gaze
More deep thoughts
A little something we did on one our iPad apps called hope poster
Another fun app called FaceReplace.
Ok peeps, we out.